FIBBR Brand Story
With the increasing demand for 4K HDR devices and super definition contents, people now are having higher appreciation standard for super definition videos and audios. As a result, home-theater-related videos and audios factories are sparing no effort to develop devices with higher definition, wider color range performances and bigger dynamic range to meet needs of the vast group of video & audio enthusiasts. Therefore, the transmission quality of HDMI cables which are used in high speed transmission of super definition 4K Ultra HD HDR signals are getting even more important. Traditional copper wires has its inevitable disadvantage of long distance signal attenuation, which makes it outdated.FIBBR marched into the HDMI cable market as a transmission media with lossless signal transmission,instantly solving many problems related to audio&video devices caused by signal attenuation in copper wire transmission. It is a grand technological revolution in traditional copper wire HDMI industry that FIBBR released this future technology , namely, the industrial grade 10 gigabit optical fiber transmission, to the audio&video home application market. FIBBR's optical fiber HDMI products benefits from rapid development of digital circuits, its transmission performance was much improved without increasing device sizes and power consumption, and sometimes it even developed to be highly integrated. Judging from the appearance, FIBBR's optical fiber HDMI connector with integrated-photoelectric-converting device has no obvious size difference with traditional copper HDMI wire connectors.
FIBBR, a Chinese brand integrating capital, technologies and talents of YOFC, the biggest optical fiber&cable manufacturer in the world and VIA technologies, the greatest chip company in Asia, downsizes the operation space of optical-electric conversion technology which could only be completed in medium and large equipment s into smaller than 0.0001 square meter, and at the same time has advantages of extremely low power consumption and high efficiency. FIBBR is devoted to bring the application of optical cables to ordinary consumer homes. To finally bring optical cables to ordinary families, FIBBR's secret is the BendRobust TM optical cable specially provided by YOFC, and only with this optical fiber installed in the cables, consumers won't need to worry that the optical cable may break in normal use.
YOFC and VIA Technologies built FIBBR together
CES, the largest and with most influence consumer electronic technology exhibition, was held in Las Vegas in January each year.Each year, the greatest traditional consumer electronics manufacturers and IT core plants are gathered here to show the most advanced technology ideas and products. Generally, the products and technology demonstrated at the scene are regarded as trends of the industries.
The chairman of the board of YOFC met the young senior executive of VIA technologies, Tom, in he CES exhibition,they both showed deep interest in cooperation while talking about the prospect of combining highly integrated circuit chip technology with special optical fiber, therefore the rudiment of crossover cooperation was formed.After in-depth exploration, the two companies reached a consensus and decide to establish a joint venture FIBBR to enter the high-end lossless transmission HDMI optical fiber cable market as a rising new brand.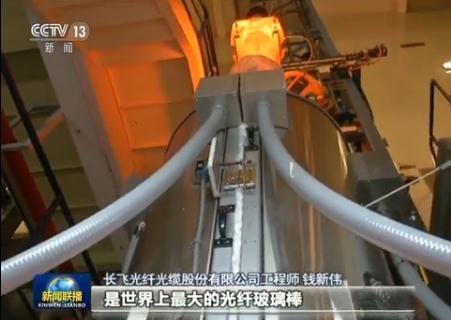 (CCTV news interviewing our engineer for the unique optical fiber technology of YOFC)
Sophisticated Technical Team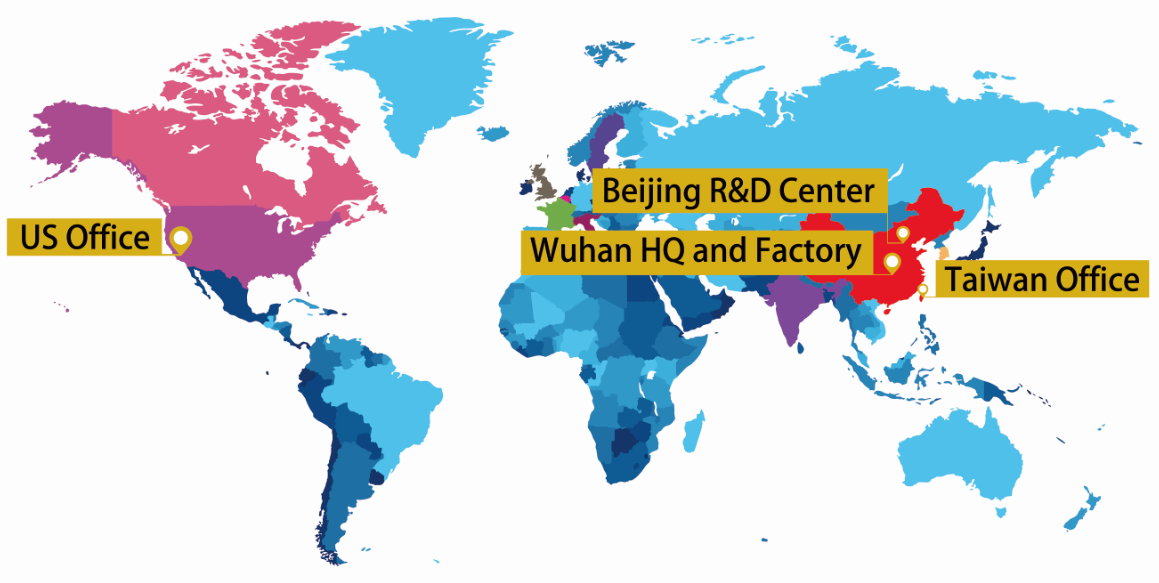 FIBBR's R&D center is located at Shangdi, Beijing where lots of IT companies are gathered. each core member of the R&D team has more than ten years of chip developing experience, and about 90% staff gained their master's degree or higher education from key universities in China.The team went to Intel headquarters in the US several times to participate in making international standard on active optical cable and possesses tens of patent for inventions.Consumer digital interface develops rapidly, and Bandwidth grows with time:
• USB: 5Gbps -> 10Gbps;
• HDMI: 10.2Gbps -> 18Gbps -> 48Gbps
• DisplayPort: 10.8Gbps -> 21.6Gbps -> 32.4Gbps
• ThunderBolt: 20Gbps -> 40Gbps
FIBBR's R&D team, as a participant in protocol establishment, always provide the newest products with high standards to meet market demand quicker than any others.
Not all optical fibers are the same, FIBBR chooses the special one-BendRobust
The common home used broadband optical cables can not bend, I believe many people have been taught by installers while installing optical fiber broadband, so both the installers and users will have to avoid bending the cables in use. It's very inconvenient to use this type of cables because it's very fragile and can be easily damaged while moving the devices or during daily cable maintenance.Just like girls have different personalities, optical fiber cables can be very different from one another as well.
It's a well-known fact that Apple has been devoted in the application of active optical cables,but the fragility of glass optical fiber becomes the biggest challenge in the development. For that Apple asked the supplier of their "Gorilla "screens and the second largest optical fiber&cable manufacturer in the world,the Corning Glass Co. Ltd.for help, hoping they could help in developing a type of bendable optical fiber. Corning Glass did succeed in making a special optical fiber which can more or less meet Apple's demand.
At the same time, on the other side of the earth, YOFC also invented a special optical fiber named BendRobust which is used in our FIBBR optical fiber HDMI cables in the market. As shown in the pictures below, we put FIBBR HDMI cable into a transparent tube, but the cable still transmit signals smoothly when folded, which could never be done by common optical fiber cables.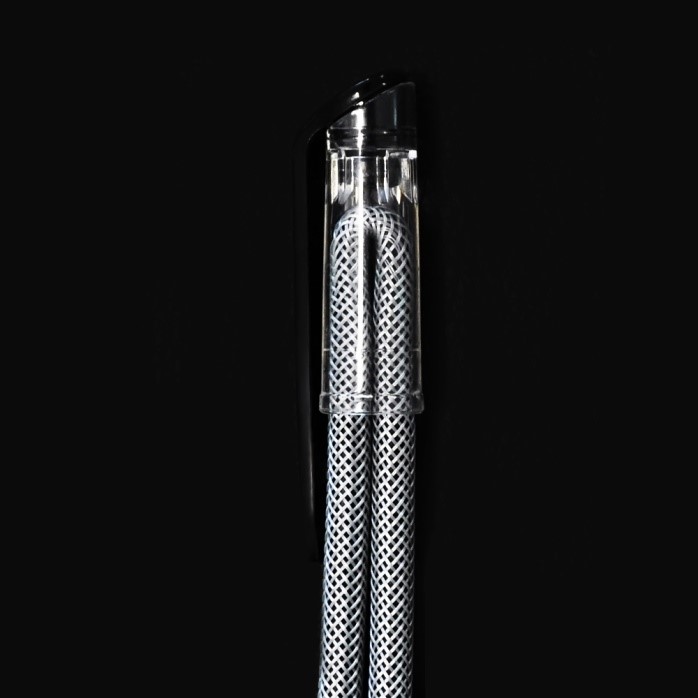 Then between the optical fiber of Corning Glass and BendRobust of YOFC, which is better?The match between two top manufacturers representing the eastern and western hemispheres separately. We made an experiment to compare the data. First, we folded the two optical fibers and put them into a 1.5mm diameter tube separately,then threw the tubes into boiling water and recorded the time. After going through aging test under severe environment of high temperature&high humidity, which product can last longer in signal transmission means better endurance and higher stability. The time of breakage of the different optical fibers were also recorded in the experiment.As a result, the optical fiber from YOFC is the last winner, it lasted 7 hours before breakage in average while the Corning Glass's lasted only 1 hour in general. As a matter of fact, the common optical fiber in home use broadband could only last for a few seconds before it stops transmitting signals and breaks. therefore FIBBR HDMI cables with the special BendRobust optical fiber from YOFC is more reliable.If customers want to place their cables inside the walls or under the floors, the most important thing is to choose optical fiber HDMI cables with excellent quality.
To compare existing anti-bending optical fibers used in active optical cables in the market, we made a series of comparison tests in the only optical fiber&cable laboratory in China. Testing videos will be published on our official website for checking.